Cider is more than a drink. Not only does it quench your thirst, but also sparks fiesta vibes. Adding a touch of French sassy to cider makes it refreshing on a whole new level.
Craving to savor a cider that checks all boxes in terms of flavor, scent, and authenticity? This must be a reference to french ciders from Maison Sassy.
French Cider
If you are surprised that there is any cider produced in France, then I have some news for you. One of the most interesting facts about France is that it is the largest cider producer globally.
To be specific, the northern regions of France such as Brittany and Normand have been doing large-scale cider production for centuries now.
Cider from France is a representation of the French lifestyle. Therefore, there is no better way of tasting the French culture than by getting yourself either one, two, or all the three kinds of ciders available.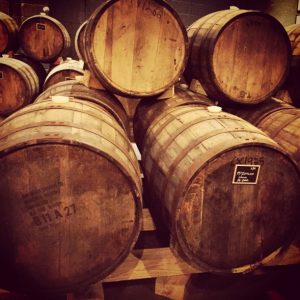 Kinds Of French Cider
Cidre — It is relatively sweet-tasting, with a low alcohol level, not exceeding 5%. It is also said to do go well with some crepes.
Calvados — Its production is exclusively done in Normandy and has a higher alcohol percentage than cidre. In the past, it was mainly presented after meals.
Pommeau — It is made from fresh apple juice and calvados. Its alcohol level is as high as 18% and its consumption is mainly after meals.
Now that you are well versed with the different types of French cider, to ensure that you have the best that there is, Maison Sassy has you covered.
Why Maison Sassy?
You can only get the best cider from the best cider producers. Maison Sassy makes cider with the Normandy origin, specifically calvados and cidre. Maison Sassy has brought a revolution in the technique applied in the production of cider. There is modernization and a touch of class in the way Maison Sassy does it.
Even with the progressive modernization still in place, Maison Sassy has been keen to preserve the culture represented by cider. Maison Sassy has partnered with a cellar expert to slightly revamp the cedar recipe without erosion of the treasured culture. However, some significant alterations have been made.
In the production of French Cider, Maison Sassy has entirely eradicated the use of concentrates and additives. This means that no water, coloring, or sugar is put in the cider. The main components remain to be extracted from pears and apples. As a result, the cidre or calvados is wholly natural. The alcohol by volume contained in Maison Sassy's cider is fairly low.
It is also important to note that there are hardly any calories or gluten contained in this cider. On account of this, any French cider produced by Maison Sassy qualifies as a rejuvenating drink and safe for consumption even by vegetarians and vegans.
There is no doubt that Maison Sassy's French cider is where authenticity meets great taste and freshness. Sassy is not just a name, but a fitting description the of character it brings out. Every sip of the perfectly made French Cider by Maison Sassy turns into a celebration.